Help us keep our local heritage alive!
We are looking for volunteers to help us run The Heritage Centre.
Staffing our reception

helping visitors to research family history

helping to set up displays and exhibitions

achiving and administration

fundraising.
We are always looking for new people to help with the many aspects of running the centre.
If you have a love of local history and heritage and can spare as little as a few hours a week, we would like to hear from you.
We welcome people of any background and ability.
If you are interested in joining the Heritage Centre as a volunteer, please contact our Volunteer Coordinator, Val Hake on 01453 521541, or email us at wuehistsoc@gmail.com.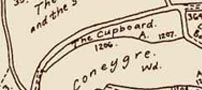 Upcoming Lectures
16/12/2022

Howard Parker will cover the History and Future of the Vale of Berkeley Railway line. Volunteers have been working since 2015 to establish a new heritage railway using the line which runs from Berkeley Road to Sharpness.

27/01/2023

24/02/2023