Help us keep our local Heritage alive!
We are looking for volunteers to help us run The Heritage Centre.
Staffing our reception

helping visitors to research family history

helping to set up displays and exhibitions

archiving and administration

fundraising.
We are always looking for new people to help with the many aspects of running the centre.
If you have a love of local history and heritage and can spare as little as a few hours a week, we would like to hear from you.
We welcome people of any background and ability.
If you are interested in joining the Heritage Centre as a volunteer, please contact our Secretary Jeff on 01453 521541, or email hello@wottonheritage.com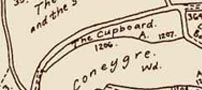 Upcoming Lectures
15/12/2023

Dr Ray Wilson will introduce us to the origins and construction of the Docks and will go on to look at the vessels, cargoes, buildings and of course the social history of the last two centuries.