December 17th Announcment: We have closed the Heritage Centre until further notice due to Covid restrictions. 2022 Calendars & the new "I Love Wotton" book of photographs are available from the Cotswold Book Room.
The Historical Society
If you are interested in local or family history and want to meet others with similar interests, The Historical Society and Heritage Centre is the organisation to join. By becoming a member you will also be able to attend our lectures as well as participate in the many social events, excursions and other activities we sponsor throughout the year. In addition you will receive our annual journal and newsletters.
Please visit the Society page to find out more.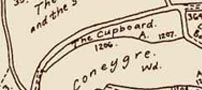 Upcoming Lectures
There are currently no scheduled lectures, please check back again soon.