Adam Dolling-The Battle of Nibley Green
28/10/2022
The Battle of Nibley Green was fought in the spring of 1470 between the Berkeley and Lisle families, who had fallen out over land inheritance and went to war over it. This was the last battle to be fought in England between the private armies of magnates.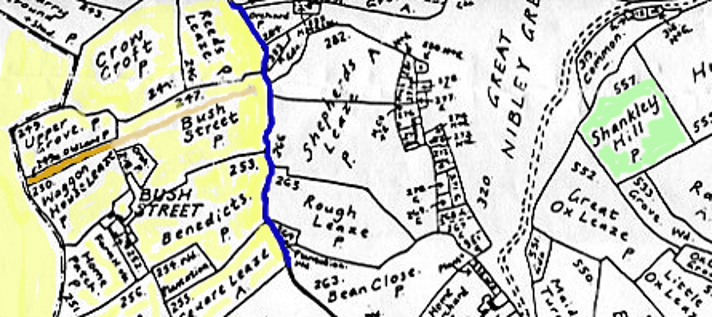 The Battle of Nibley Green was fought near North Nibley in Gloucestershire on 20 March 1470, between the troops of Thomas Talbot, 2nd Viscount Lisle and William Berkeley, 2nd Baron Berkeley. It is notable for being the last battle fought in England entirely between the private armies of feudal magnates
Lisle and Berkeley had long been engaged in a dispute over the inheritance of Berkeley Castle and the other Berkeley lands, Lisle being heir-general to Thomas de Berkeley, 5th Baron Berkeley and Berkeley heir-male. Lisle impetuously challenged Berkeley to a battle, and the latter agreed, the battle to be fought the next day at Nibley Green. Lisle paid for his rashness with his life.
In the little time available, Lisle could only raise a force among his ill-equipped local tenants. Berkeley, however, could draw upon a garrison from Berkeley Castle as well as his local levies, and he was reinforced by men led by his brother Maurice Berkeley, 3rd Baron Berkeley and miners from the Forest of Dean.
Lisle led his men in a charge against Berkeley's troops as they emerged from a stand of woods. Berkeley's archers loosed arrows and broke up the charge. One of the Dean Foresters, an archer named "Black Will", shot Lisle in the left temple through his open visor and unhorsed him. A few dagger-strokes from the archers ensured Lisle's death, and his leaderless army broke and fled.
As Lisle's army dispersed, Berkeley advanced to Lisle's manor of Wotton-under-Edge and sacked it.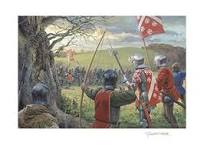 Wotton-under-Edge Civic Centre
2 Gloucester Street, Wotton-under-Edge, GL12 7DN
Friday 28th October 2022 at 7.30pm
Visitors welcome.
The Historical Society
If you are interested in local or family history and want to meet others with similar interests, The Historical Society and Heritage Centre is the organisation to join. By becoming a member you will also be able to attend our lectures as well as participate in the many social events, excursions and other activities we sponsor throughout the year. In addition you will receive our annual journal and newsletters.
Please visit the Society page to find out more.