The Codringtons in Gloucester & Antigua.
24/02/2017
Prof Mark Horton & Charlotte Gouge will explore the Atlantic fortunes of this family in the 18th century.

The Codrington family lived at Dodington Manor in Gloucestershire (now South Gloucestershire) and were substantial property owners in the county. The family also had a long standing connection with the West Indies, starting with Sir Christopher Codrington who was governor of Antigua and the Leeward Isles in the late 17th century and owned two plantations in Barbados.
By the mid 18th century, the family owned sugar plantations in both Antigua and Barbados. The largest of these was Betty's Hope in Antigua which covered 870 acres and was worked by nearly 300 slaves.
The image below shows a plan of the Betty's Hope plantation, 1755.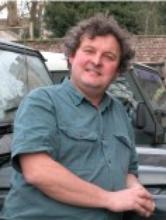 Wotton-under-Edge Civic Centre
2 Gloucester Street, Wotton-under-Edge, GL12 7DN
Friday 24th February 2017 at 7.30pm
Visitors welcome.
Non-members £5 on the door
Events
There are no upcoming events, please check again soon.