Where is Kingswood Abbey?
28/02/2020
Our President, Prof. Mark Horton will enlighten us on this fine late medieval gatehouse that once led into an important abbey, founded by Cistercian monks in the 12th century. The abbey was closed in 1538 during the Dissolution of the Monasteries.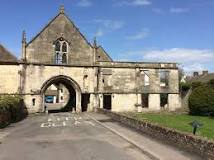 All that now remains of the abbey is the impressive late medieval gatehouse. It is built of ashlar (square-cut stone) with a Cotswold stone-tile roof and has two entrances, one for wheeled traffic and the other for pedestrians. The front walls of the cottages on either side of the gatehouse once formed a precinct wall separating the monastery from the village. Visitors including poor people seeking food and money would have gathered here on certain days of the year
Despite the well-known gatehouse, the exact location of the Cistercian abbey of Kingswood (1139-1538) has been lost over the centuries. Recent research and re-evaluation of historical sources and geography now allows us to suggest a more precise location.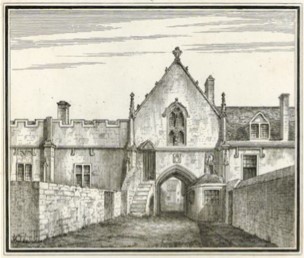 Wotton-under-Edge Civic Centre
2 Gloucester Street, Wotton-under-Edge, GL12 7DN
Friday 28th February 2020 at 7.30pm
Visitors welcome.