Georgian Cirencester
28/09/2018
This talk by Dr Nicholas Herbert, focuses on aspects of the life and livelihood of Cirencester in the Georgian Age when it ranked as the second town of the county of Gloucestershire.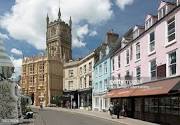 ​It starts by describing how the town's historic position at the hub of the road system of the central Cotswolds was enhanced in the era of the turnpike trusts, strengthening its traditional market-town functions and underpinning a major role in the marketing and processing of wool for use in the cloth mills and weavers' cottages of the Stroud valleys and the Cotswold edge. Hampered, however, by the earlier failure of the town to establish institutions of corporate government, the prosperous trading community remained in some respects subject to the influence of the local landowning family, the Bathursts. A final section looks at what has proved that family's most valuable legacy to Cirencester, the impressive landscaped park created by Allen Bathurst, Ist Lord Bathurst.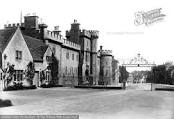 Wotton-under-Edge Civic Centre
2 Gloucester Street, Wotton-under-Edge, GL12 7DN
Friday 28th September 2018 at 7.30pm
Visitors welcome.
Non-members £5 on the door
The Historical Society
If you are interested in local or family history and want to meet others with similar interests, The Historical Society and Heritage Centre is the organisation to join. By becoming a member you will also be able to attend our lectures as well as participate in the many social events, excursions and other activities we sponsor throughout the year. In addition you will receive our annual journal and newsletters.
Please visit the Society page to find out more.